It had been 6 years since we had visited Casey, IL. This is the town where both of my parents grew up. They are also buried here. We had called ahead to meet my cousin, Joe and his wife Sharon, for lunch. They helped us celebrate our 47th anniversary.
They suggested that we meet at a new place, Whitling Whimsy. It apparently has been the talk of the area as the proprietor has built the world's largest wind chime adjacent to the restaurant.
Here
is a link to the Whitling Whimsy website.
After lunch we stopped at the Cameo Vineyards in the nearby town of Greenup.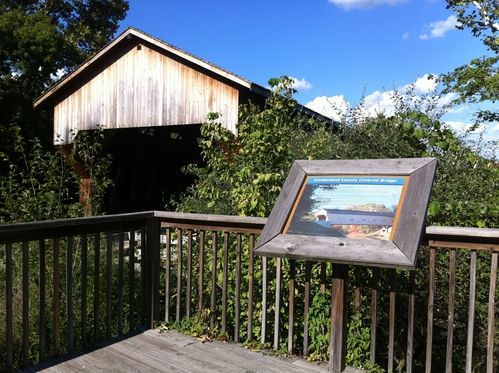 The wine, "River's Edge" is named because of the close proximity of the Embarras River. The above image shows the Cumberland County Covered Bridge which spans the Embarras River.