We left our car near the visitor center for the day and got around town by walking and taking the free trolley.
Our first trolley stop was at City Market. In 1788, Charles Cotesworth Pinckney donated land to the city with the stipulation that it be used as a market in perpetuity.


Some of the various merchat booths are seen at left. The entrance on Meeting Street is seen below left.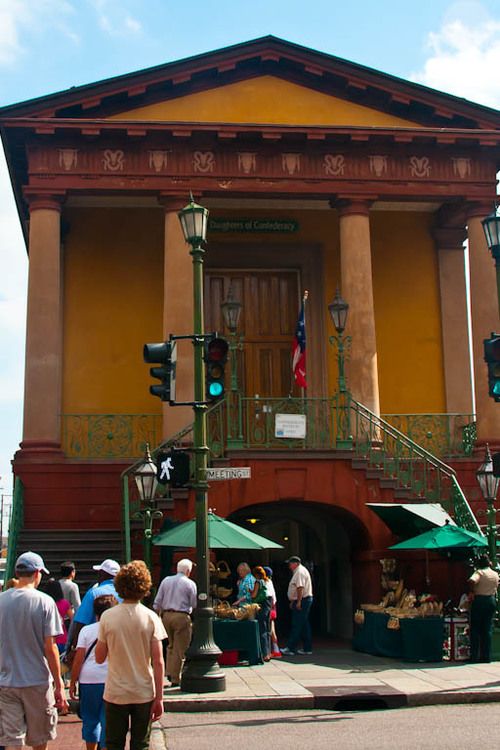 Among the many museums in Charleston is the Charleston Museum established in 1773. It is the oldest museum in North America.

The picture above is of the skeleton of a Right Whale which was captured in Charleston Harbor.

Below is the story.
An area on East Bay Street of brightly colored homes is called "Rainbow Row".

Further down East Bay are some beautiful homes with views of Charleston Harbor.
Bridge from Charleston to Mount Pleasant