North Cascades National Park
It was a rainy day during our visit to North Cascades National Park. North Cascades has many hiking trails. We were able to take a couple of short trails prior to the heavy rains. They were:
Sterling Munro Trail - A 300 foot walk on a boardwalk to a view of the Picket Range
Trail of the Cedars - A 0.3 mile loop along through stands of an old growth forest
One other stop was at an overlook of Diablo Lake.
Picket Range in the rain from Sterling Munro Trail
First, one crosses a suspension bridge. The gravel trail goes along the banks of the Skagit River. Interpretative displays explains forest relationships.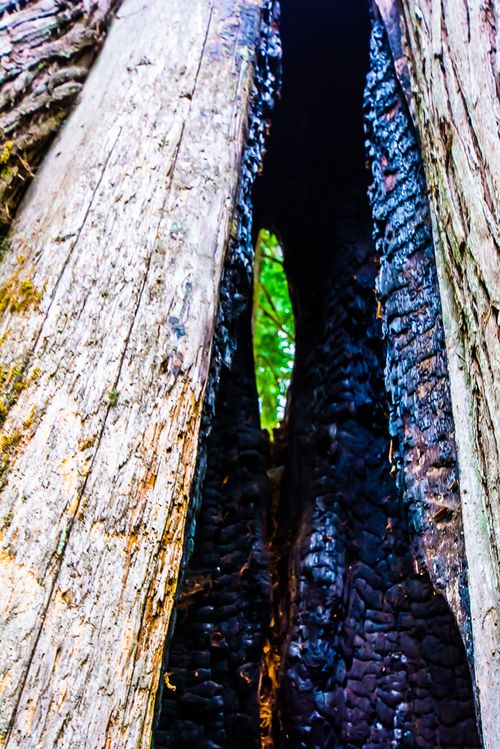 The trees eventually die and fall to the forest floor. The life cycle continues as these fallen trees provide nutrients for new trees as can be seen in the photo below right. Thus many trees appear to be planted as they grow in a straight line. The straight line is, of course, due to them growing out of a fallen tree.