We went to this state park for camping, hiking, geocaching and photography. April is wildflower month in Texas. Palmetto is about 50 miles south east from our home. This is an area that we had not previously explored. The park is well maintained. The park is named for the dwarf palmetto seen above near the bridge.
The image at left shows the location of our tent site (#025). Our tent can be seen below.
There are several trails for hiking in the park. They are all in excellent shape. During our stay we hiked 3 of the trails. They were San Marcos River Trail, Ottine Swamp Trail and the Oxbow Lake Trail.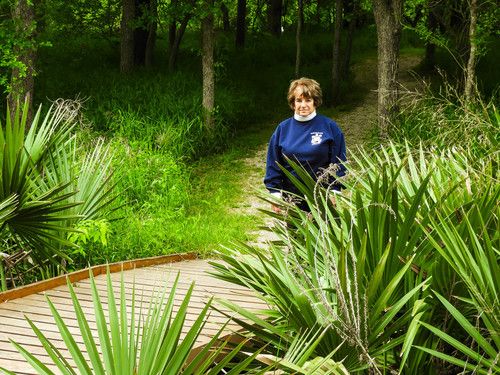 Here are some photos taken during our hikes.
The park encourages geocaching. We found two during our hikes as seen below.
The park also offers other activities, such as swimming, fishing, kayaking, a playground and birding.